Environment and Sustainability
At HUBNORDIC, our goal is to make a difference — especially in how we impact our climate and environment. That's why we integrate a responsible and consistent focus on reducing resource consumption into everything we do. This includes energy-saving measures, efficient waste management and district cooling.
But the best work is often borne out of collaboration, which is why we invite our community to take part in green transition projects such as promoting energy efficiency and day-to-day recycling. Finally, we work with experts to advise our community about running their businesses in an eco-friendly way and motivate them to adopt sustainable behaviour in the workplace.
In short, we'll help you take care of the planet with us. HUBNORDIC is sustainability-certified with the DGNB scheme, and we are ISO 14001 environmentally certified.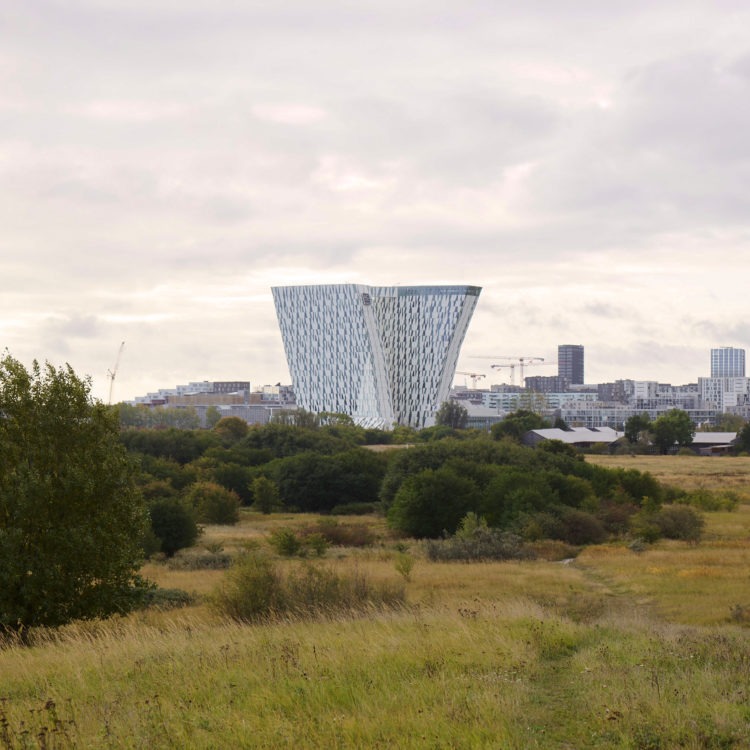 Indoor Climate and Health
At HUBNORDIC, your working environment is our top priority. We make sure that the indoor climate, air quality, acoustics and daylight are optimised for your company's needs.
We'll help your employees feel their best, too. We offer healthy, organic meals and excellent exercise facilities for both group and individual workouts — plus massage services and dietary advice. Better yet, all HUBNORDIC buildings are equipped with facilities which make taking your bike to work a no-brainer. If it's too far to cycle, public transport — whether train, metro or bus — will get you to HUBNORDIC in no time.
And if you need a breath of fresh air during your workday, simply take a stroll along Kalvebod Fælled — a spectacular, open, protected area of natural beauty just a few hundred metres from HUBNORDIC.