HUBspace, coworking at HUBNORDIC
Unique office spaces for companies are just one aspect of what we offer. If you're an innovative start-up or a smaller project group, say hello to HUBspace. This dynamic area enables you to work in a flexible set-up and choose from three options: a closed office space, a permanent workstation in an open office landscape, or a flexible one coworking space. You'll also have access to meeting rooms, lounges, a kitchenette and a printing/photocopy room.
HUBspace places you in the middle of an inspirational community united by professional synergy and a buzzing social life. And don't forget about the high professional standards: HUBspace offers reception and other services, a conference centre and an auditorium in the heart of Copenhagen.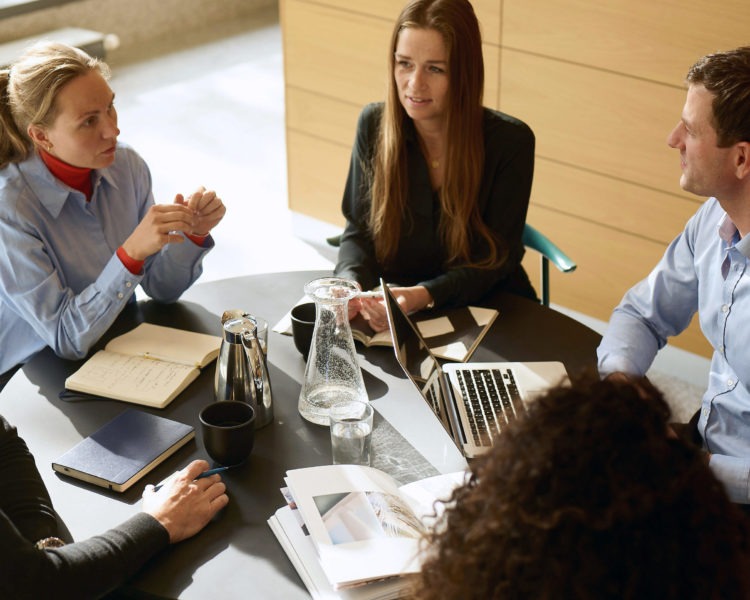 Culture and Synergy
At HUBspace, you can cultivate your business — and your company culture. After all, you have every perk you'd ever want right at your fingertips: from room service for meetings, a barista café, an in-house massage service and hairdresser to a dry-cleaning service, bicycle repair, car care and loads more services.
HUBspace also gives you free access to the gym and shower facilities, while in the restaurant you can buy lunch, breakfast, snacks for meetings and dinner for takeaway. Contact us to find out more about Coworking at HUBNORDIC.
HUBspace
Get HUBNORDIC at a Coworking Price
Permanent workstation: DKK 3,650 per month excl. VAT
Flexible coworking space: DKK 1,800 per month excl. VAT
Deposit: 1 month
Minimum contract period (regular space): 3 months
Minimum contract period (flexible space): 1 month
Term of notice: 1 month
We also offer closed office solutions
The cost of a cubicle office is calculated according to how many workspaces it can fit.
Price per possible workspace in a cubicle office goes from DKK 4,500 per month excl. VAT.