HUB2
Arne Jacobsens Allé 15‑17
This property was one of the first buildings to be constructed in Ørestad. Designed by DISSING + WEITLING architecture and completed in 2003, it set out to create an attractive business environment with plenty of light, air and inviting common areas. HUB2 is 33,700 m2.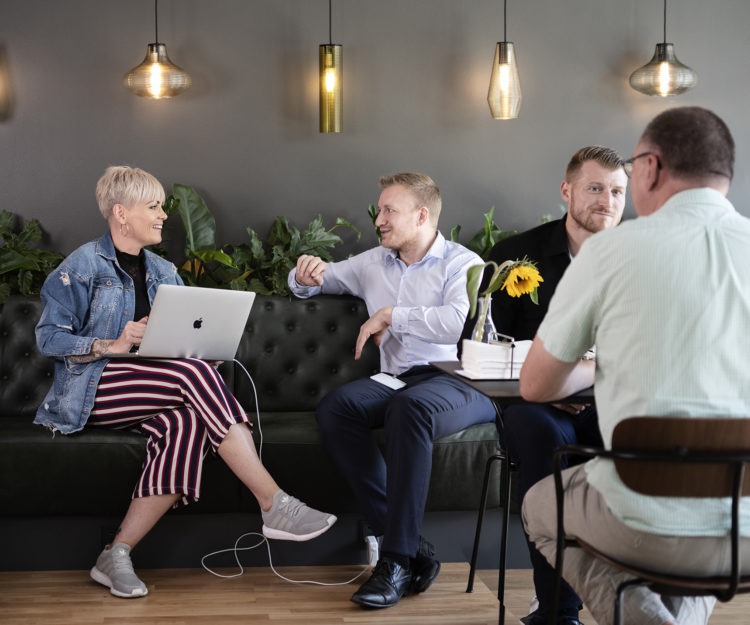 Designed for the Flexible Working Life
In 2019, we changed the interior and layout in the dining areas, changed the decor so that our customers can now use them more throughout the day.
The dining area on the ground floor now has several environments for different needs, for example, a new café and on the mezzanine, we have created a lounge which you can also enjoy outside the restaurant's opening hours. Here is room for informal conversations, a work meeting or just having your workstation if you need to get a change of setting during the day.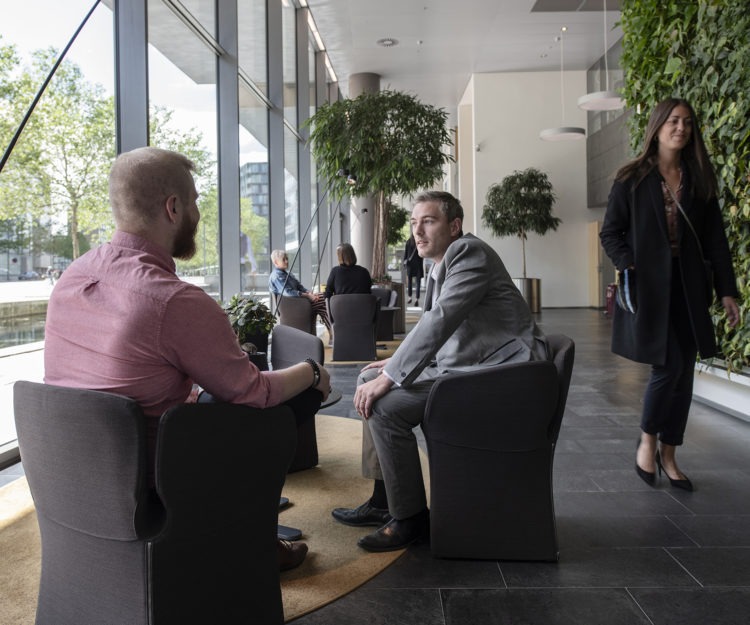 Certifications and New Goals
We are constantly investing in developing our properties, and KLP Ejendomme is certified to the ISO 9001 and ISO 14001 standards. In HUB2 we have energy-optimized, and besides, the property has obtained a DNGB silver certification for properties in operation.
In 2020, we will open a new café that can spoil both the users of the house and the citizens of the city. At the same time, we are in the process of establishing exterior sun protection on east-facing facades and an upgrade of the property's meeting rooms and foyer areas is underway.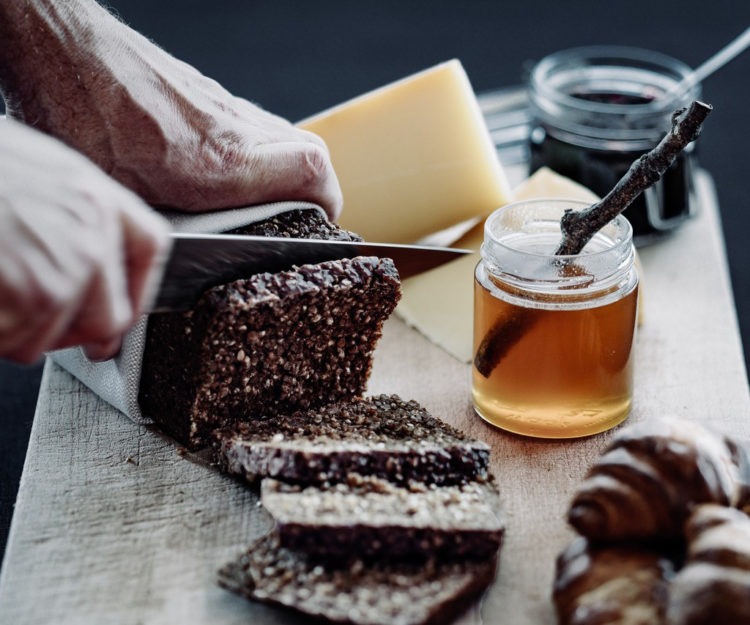 A Stylish Office Block on Arne Jacobsens Allé
Seven meeting rooms with capacities for eight to 40 people
Auditorium with seating for 99 people
Large lounge area
Massage services and gym
Catering à la carte and to go
Dining area for 480 diners at any one time
Staffed reception service
Underground car park and indoor and outdoor bicycle parking
DNGB Certification and energy labelling B
How would you like your office?
We have extensive experience in arranging leases for different industries and needs. That is why we would also like to offer you a non-binding proposal when we have mapped out what expectations and requirements you have for your upcoming offices. Do you primarily want to work in an open office landscape, cell offices, or a combination? How do you work? Do you need, for example, quiet rooms, focus rooms, lounge and touch down areas, and meeting rooms of different sizes? We are happy to give our recommendations along the way.
If you need a lot of space, we at HUBNORDIC can customize rents across both floors and our three neighboring properties. Continuous resizing is also easier in HUBNORDIC, where we can most likely get you in one of our other leases of the same high standard if the need arises. Contact us and hear more about the many possibilities.