HUB1
Kay Fiskers Plads 2-4
Located at one of the most prominent addresses in Ørestad, HUB1 the most ambitious office building in Scandinavia. Currently under construction, the end result will set new standards around what we can expect from going to work.
The property, designed by Vilhelm Lauritzen Architects, is 65,000 m² in size and will be ready for occupancy in the second quarter of 2021. It will host urban living on the ground floor with a plaza, café and restaurant, gym, etc. But more than that, it will be a centre of excellence — adding even more life to Ørestad City.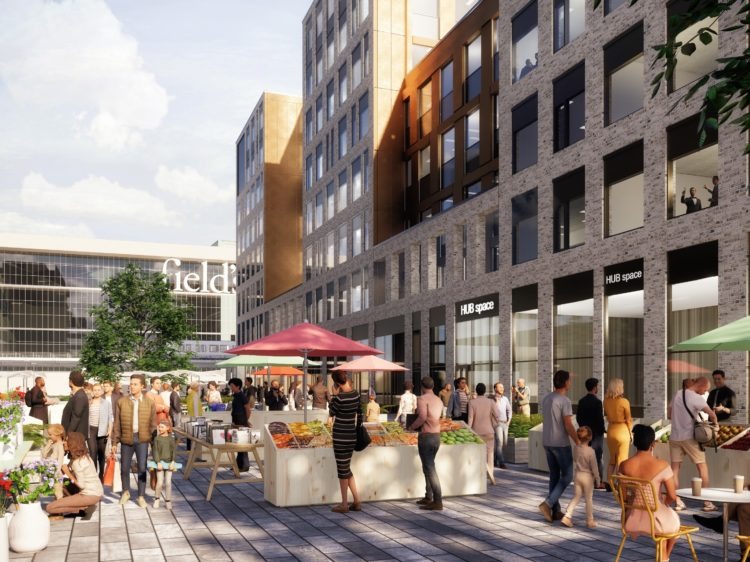 Make Working Life Easier
In HUB1, we create the best possible framework for your working life. From the vibrant ground floor to the flexible office space we have designed for your needs.
With the lease, you will receive several flexible options, modern technical installations, a rich range of communal facilities, and numerous customised services. In short, you get a framework created for one purpose: to inspire your company and employees for growth and innovation.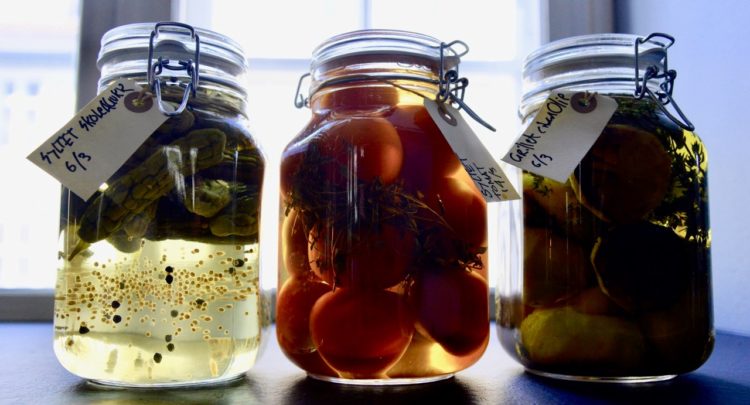 Feel at Home
We furnish with experience from both our other properties and from abroad. Therefore, you can expect, for example, a meeting center with many opportunities from informal meeting rooms to the auditorium and with a separate Tenant lounge.
When you are feeling hungry, you can take a seat in the restaurant, or shop around in our food court and food stores and be tempted by today's large, varied offerings. The food is focused on your well-being just like the large area of the gym and health center. Here you can exercise for yourself, on a team, or with a personal trainer. Our physiotherapists and doctors are also ready. On the way home you can, for example, pick up clothes in the dry cleaning and dinner to go and enjoy a coffee in the cafe. If the car needs loving care, we take care of that too.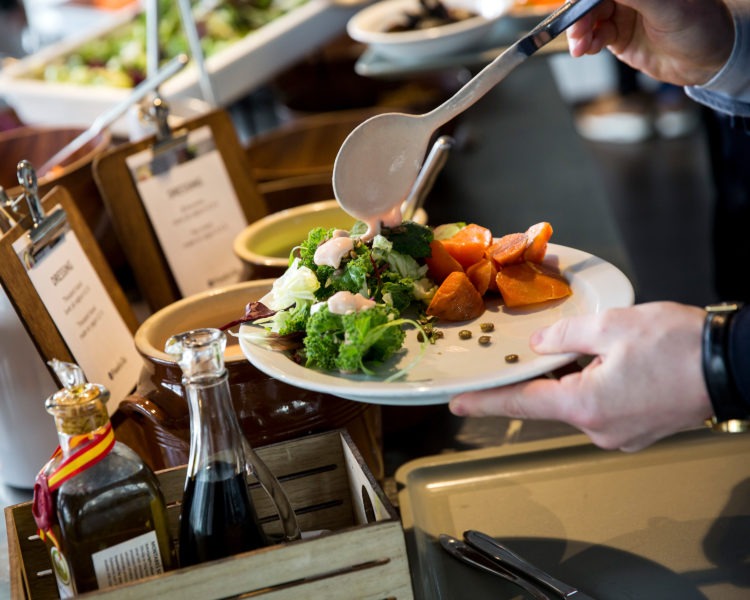 The Most Ambitious Office in Ørestad City
Up to 65,000 m2
13 meeting rooms with capacities for eight to 30 people
Auditorium with room for 115 people
10 informal meeting lounges
Catering à la carte and to go
Food court
Food stores
Staffed reception and services
Dining area for 650 diners at any one time
Possibility for conferences and receptions
DNGB Gold Certification and Energy Labelling A
Get a No-obligation Proposal for Your Decor
It can be difficult to visualize what decor can look like. Therefore, we offer to help with a specific proposal. First, we will map out your wishes and needs, for example, if you primarily want to work in an open office landscape, in cell offices, or a combination. We talk to you about the typical working days and determine your need for, for example, quiet zones and focus rooms, as well as whether you want lounge and touch down areas because you work activity-based. Should you use your own meeting rooms, we will include them in the proposal. Of course, we are ready to share our experience and provide good advice.
One of the benefits of moving into HUBNORDIC is that we can customize your rent across floors – and our three neighboring properties, should you ever need it in conjunction with a continuous adjustment of the size of the lease. We can most likely get your new future needs fitted into one of the HUBNORDIC properties, so you don't have to compromise on the high standard. If you want to know more about the many options and get a non-binding interior plan, please contact us.