How to use video conferencing as a Host
Press the green "Call" button on the small screen located next to the big screen in the meeting room.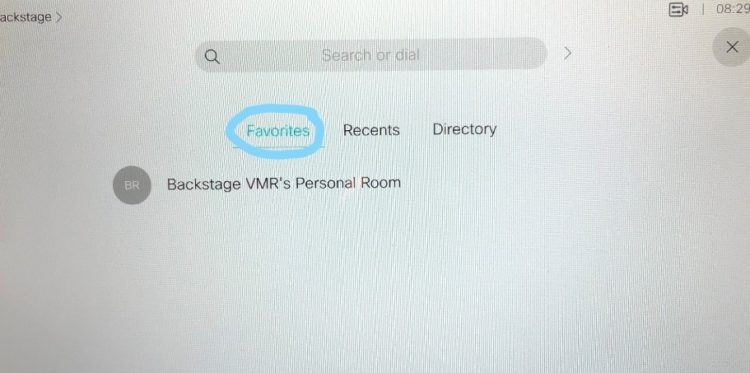 To start the video meeting, specify whether you want to be the "Host" of the meeting or attend a meeting where you have the calling address.
You need to tap on the room's name under the "Favorites" tab.
In this case, Backstage VMR, because the image is from the Backstage meeting room.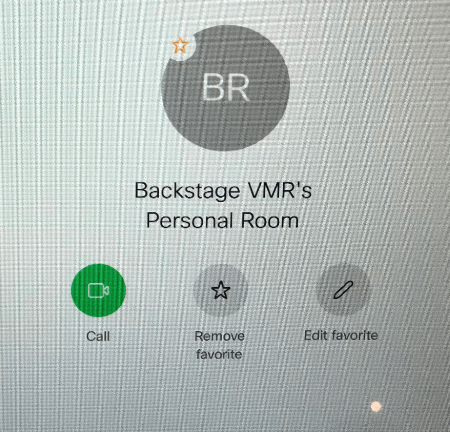 Select your meeting room and this will appear on the screen.
Press the green "Call" button.
If you are the "Host", select "Yes".
If someone else is the "Host", select "No".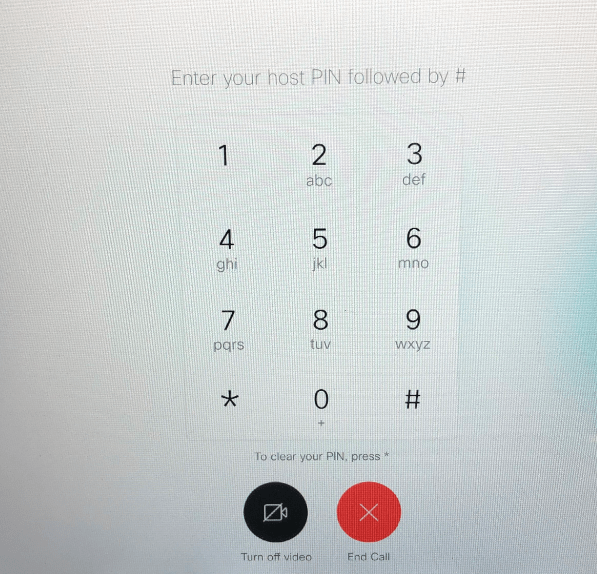 If you have chosen to be the "Host", please enter the "Host" code which is 0101 #.
This PIN is the same in every room.
Now you are ready for the others to attend your meeting if you have sent them the video meeting address. You can find the address of your meeting room below.
If you are using a browser:
https://meetklp.webex.com/meet/klpdanmarkbackstage
https://meetklp.webex.com/meet/klpdanmarkbox
https://meetklp.webex.com/meet/klpdanmarkauditorium
https://meetklp.webex.com/meet/klpdanmarkoslo
https://meetklp.webex.com/meet/klpdanmarkeidsvoll
If you are using a software like eg. Cisco Webex Meetings:
klpdanmarkbackstage@meetklp.webex.com
klpdanmarkbox@meetklp.webex.com
klpdanmarkauditorium@meetklp.webex.com
klpdanmarkoslo@meetklp.webex.com